Whether you seek a trendy look or look to extend the imposing look of your home, we're sure you'll find inspiration in these 5 patio cover styles below. Browse and see which reflects your personality as a homeowner and fits your façade perfectly.
Look No. 1: Flat Patio Cover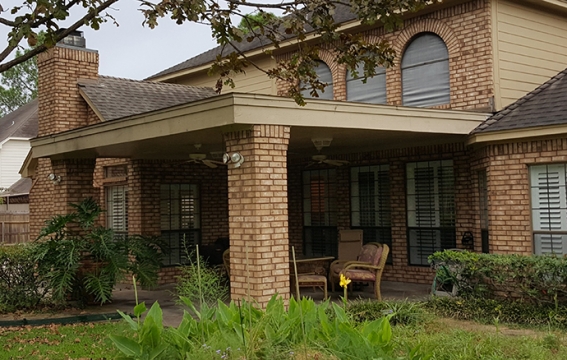 In order to avoid obstructing the view of the existing windows, this home's patio cover follows a flat lay style. With imposing pillars as support in the same design as the home's façade, the patio cover looks as if it was built along with the house.
Look No. 2: Low-sloped Patio Cover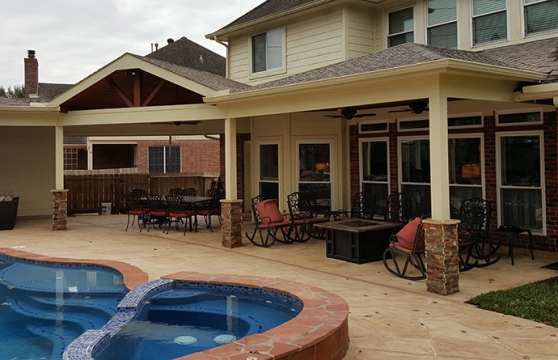 This low-sloped patio cover has done wonders in extending the total living area of the family. This addition does not only increase their space but also the home's real estate value. By maximizing their free outdoor space and turning it into an outdoor seating and dining areas, more quality space easily translates into more quality time with loved ones especially for the coming holiday season.
Look No. 3 Pergola
For a minimalist yet still chic patio cover, the pergola serves as your best option. With clean lines brought about by the lattice framework ending in soft carved ends, this home's perimeter patio gets an upgrade from a simple walk to a social area.
Look no. 4: Funky Ceilings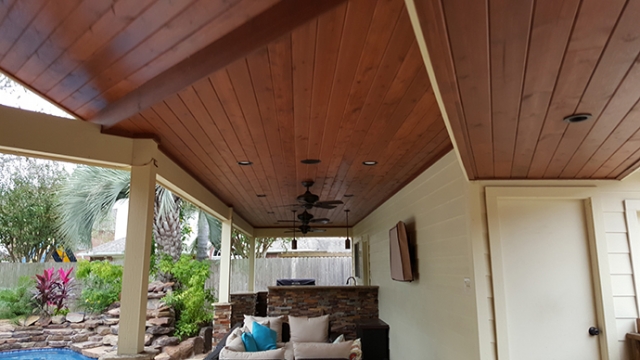 When it comes to indentions and slopes, don't box your ideas to your roof. Play with your ceiling indentions and height as well to create an asymmetrical and funky look. By doing this, this home's otherwise straight and standard patio gets a cool vibe despite the standard space allotted.
Look No. 5: The Jagged Patio Cover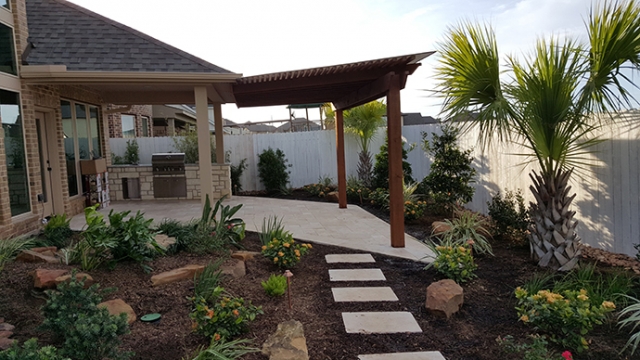 Take your patio cover game to the next level by adopting an unusual geometric shaped patio cover and patio space. If you're looking at having a straight and narrow patio, why not play with its shape and adopt an asymmetrical design. This creates the illusion of a larger space than it actually is and gives a refreshing unique look to your patio.