First impressions last so you better make sure your curb appeal makes its favorable imprint on passersby. With these 5 outdoor projects, we're sure you'll have an increased curb appeal in no time.
Retaining Walls
Don't end up on the slippery slope of sloppiness when it comes to your raised yard. Prevent soil erosion before it happens with a strong retaining wall to keep your ground supported even during the heaviest of rains. Stone or brick materials do best for your retaining wall since these two can easily hold up against any harmful weather elements. These materials also age well, giving your curb a chic look over the years.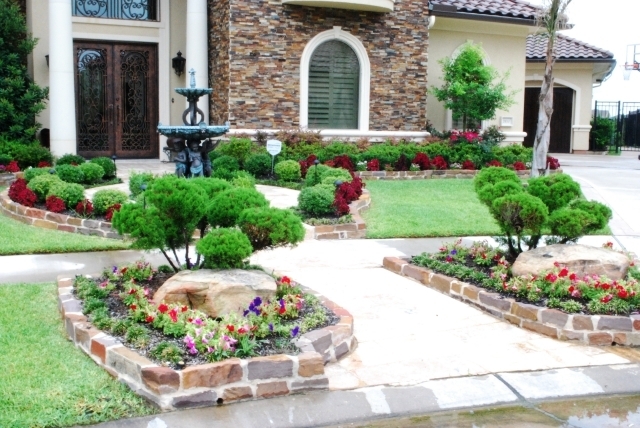 Patio Cover & Screen
Convert your outdoor space into a flexible outdoor room by installing a patio cover. A patio cover will not only increase your living space; it will also increase you comfort no matter the weather. With a screen installed, say goodbye to pesky insects which annoy your stay outdoors.
Privacy hedge
If you want to keep your place open yet still private enough, privacy hedges will easily do the trick for you. Aside from giving your privacy, you can rely on these hedges to act as natural air filters, keeping your outdoor air fresh and clean all the time.
Groundcover
Make your neighbors green with envy with your dazzling groundcover. Aside from painting a pretty background for your home, a good groundcover also helps in keeping soil erosion and quality degradation at bay.
Borders
If you happen to have plants which are more aggressive than usual, borders keep them in check. Aside from preventing your plants from spilling over the curb, borders can also function as low-lying plant containers, giving your plants ample space to shine.