Do you always come home and wonder what if your patio was more than just a strip of pavement? Do you need a clearer picture of why you should put a proper patio in its place? Well, you've come to the right blog. Here are 4 reasons why you should put up a patio now.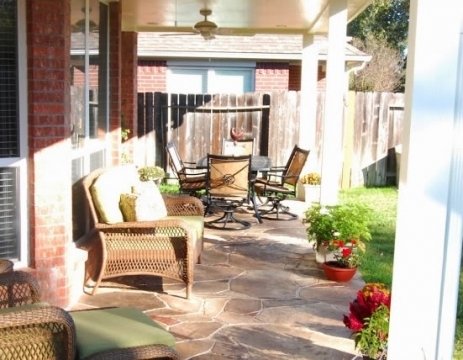 Reason no. 1: Save up on your bills.
At first adding a patio or outdoor room to your home might seem like a cost. But when it is built properly and according to your needs, it'll also aid you in proper ventilation which will see your HVAC needs function more efficiently. Not only that, you'll also quickly find yourself using this well-ventilated and well-lit room more frequently. Thus, you'll get a substantial decrease of your bills from keeping your appliances for comfort running indoors.
Reason no. 2: Increase the real estate value of your home.
Did you know that a patio on your house features can easily sell it for a higher price tag? Though even if you're not selling it, you'll still enjoy the benefits of an extra room.
Reason no. 3: Get a great curb appeal.
The existence of a patio immediately makes your home look more interesting from an outsider's point of view. When designed to meld with your existing house structure, your patio will look as if it has always been a part of your home since it was first built.
Reason no. 4: Have a weekend refuge right in your yard.
After a grueling work week, there's no place like home to retire to and relax. What better way to do this than to head over to the patio, lounge on your comfortable chair or hammock and catch some fresh air.