Make the most out of your patio space with these patio ideas. Transform an ordinary outdoor space into your personal outdoor getaway with these easy-to-do, pretty as a magazine cover space.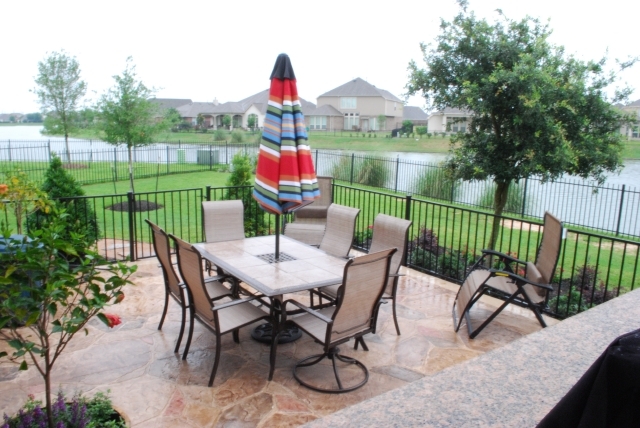 Bring on your Life-sized Lego Game
You don't have to sweat it sourcing life-size lego bricks. Use cinder blocks instead to form patio furniture. From your table to your seating area, stack it up and let your inner child reminisce your lego-playing days. You can also practice stacking it up with lego bricks first then have the mini-version model as a tabletop décor.
Use the Matryoshka Doll Principle
Matryoshka dolls hail from Russia where dolls of smaller sizes can fit inside a larger doll. When it comes to your outdoor furniture, consider ones which you can easily store within another piece when the rainy days comes. This principle also applies for tables where smaller tables are nested within larger ones.
Play with your Palette
From a striking red leather seat to a brightly colored carpet or even an enchanting pergola drape, don't be afraid to choose bolder colors for your outdoor space. Arrest the eyes with bold hues that can hold itself against the bright surroundings. Since it's an open space, brighter colors won't be suffocate your outdoor space.
Sleeping Deck
Bring the bedroom outside by constructing a deck area. Put in some fluffy pillows and bean bags on top of a rich carpet. You can also put a barebones patio cover where you can put a canopy overhead for some shade. You can also choose to prop up a pergola and use it as a post to hang your hammock. For some well-needed rest and relaxation, do it outdoors and breathe some fresh air. For some privacy, you can always put well positioned tall shrubs or vertical trellises for a living green wall.