Usher in the fall and Halloween along with young ones and the young-at-heart trick-or-treat goers by making your patio the spookiest path they'll have to take before getting the treats.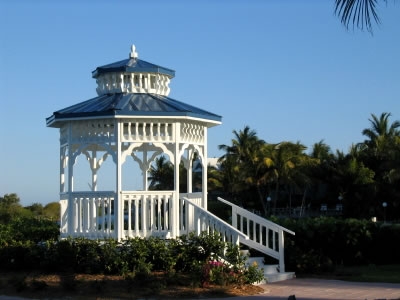 Candy Path
Just like how the witch enticed Hansel and Gretel, entice the neighborhood with candies lining up your patio and walkways. They don't have to be real candies though. From giant candy canes to chocolate bars and tootsie rolls, delight passersby with your sweet Halloween décor. What's great with this patio design is that it easily allows you to shift from Halloween to Christmas by taking the Halloween-oriented décor and swapping it for Christmas ones.
Jack O'Lantern
What says Halloween more than a Jack O'Lantern? Hailing from an Irish tradition, pumpkins, beets, and turnips are carved out to give way to a candle as a homage to Jack who roams the earth endlessly with only a light inside a turnip to guide his way. Line up a path with these pumpkin lights for an eerie glow. Don't forget to put a pumpkin bowl full of treats at the end.
The Witch's Lane
Before creating a landing strip for Santa Claus, create a landing strip for the Hallow's Eve witch first. You can either scatter hay to break her landing or an array of broomsticks she can choose from. Don't forget to keep her cauldron by your patio brimming with treats for the kids she loves to entertain.
The Addams' Lawn
When Halloween comes, there's no more famous family whose essence is Halloween than the Addams Family. Decorate your front yard the Addams family can be proud of with a graveyard, creepy and kooky stuff. From Hand to Uncle It, you can easily create these characters with a filled glove to a bale of hay with a hat on. Don't forget to greet your guests with a shawl and broomstick.