Want to fight the chill that autumn nights bring? Then an outdoor firepit will do the job incredibly well. Take a look from our past firepit projects and gather inspiration and ideas for your own.
Seating Area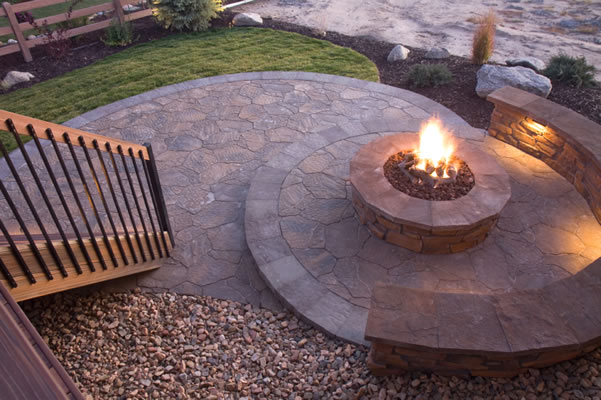 When placed in the center, a firepit can enough warmth to encourage your friends and family to stay longer for a chat. Grill marshmallows on the firepit while you grill your friends on the latest issues.
Firepit Roaster
Install a multi-functional fire pit in your outdoor kitchen with a pit that also doubles as a grill. Envelop your outdoors with the aroma of your grilled food while it also gives off enough warmth for you. Fight away the eventual cold even while cooking on a stove top with a gentle fire roaring quietly in the fire pit.
Outdoor Room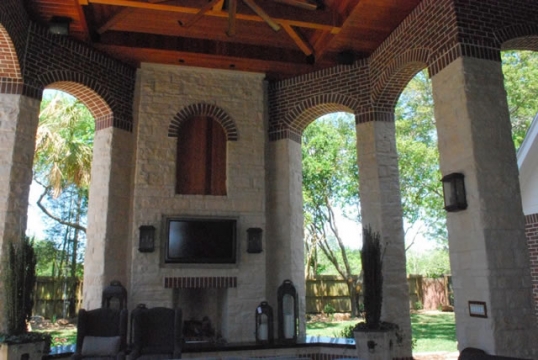 Enjoy the benefits of having an outdoor room longer with a fireplace keeping you warm despite the open walls of your patio room. Avoid developing a cold while stargazing or enjoying a post-dinner coffee in your patio.
Table Fire Pit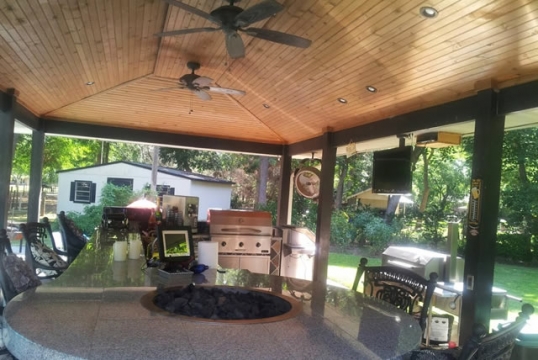 Keep the warmth closer to you by adopting this Korean-inspired fire pit right in the middle of your table. Whether you're simply having dinner or having a grilled feast, easily access your food and still feel comfortable in your outdoor kitchen with this optimally placed fire pit.
Stargazer's Warmth
If you love stargazing and witnessing once-in-a-lifetime meteor showers or eclipses, then installing a firepit will make sure you won't shiver in the cold while waiting for that special star or shower to happen. Place your telescope near the fire pit and bask in the warmth while your eyes light up every time a star shoots across the sky or a planet reveals itself.