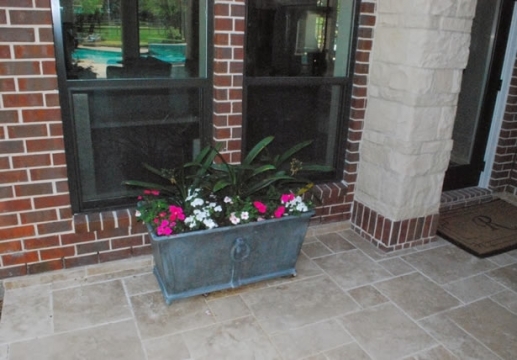 When your patio space is small, finding a nook for your plants may be especially hard. Find out below 5 creative garden ideas which will free up space in your patio.
Fountain Bed
Instead of using that fountain structure for a burbling water pond, why not fill it up with great garden soil and have it produce blooms instead? A fountain stand maximizes the small space it occupies while freeing up space that would otherwise have been lost for plants.
Sea Shells by the Patio
A unique container for your hanging plants, let large sea shells house your colorful blooms and make your outdoors feel closer to the sea. So the next time you're by the sea shore, take some time to gather large, fine-looking shells and get your garden containers for free!
Fairy Plot in a Pot
Another fun-sized idea, a miniature garden housed in a pot brightens a nook of your outdoors without crowding your space at all. Due to its compact look, it bursts of colors and gives your corner a magical look. Don't forget to include a small fairy house to encourage the pixies to come take a look too.
The Seat of Blooms
Got a wonderful chair frame lying around? With a bit of creativity you can repurpose that chair into a seat of blooms. Where a fine bed of ground cover or a succulent bed, this seat of blooms provides a creatively fresh take on combining patio furniture and décor in one.
Flower Bowl
Veer away from the traditional vase by turning your normal fish bowl into a miniature green house. Usually called a terrarium, it may be hung or placed as a centerpiece. You can even create one in less than one hour.
With these space-efficient creative garden ideas, you can now have your garden in a shell or a bowl.