There are a million ways to transform one's yard. But with the multitude of options also comes confusion. In this article, we'll start your brainstorming and planning for your yard with these 6 patio ideas.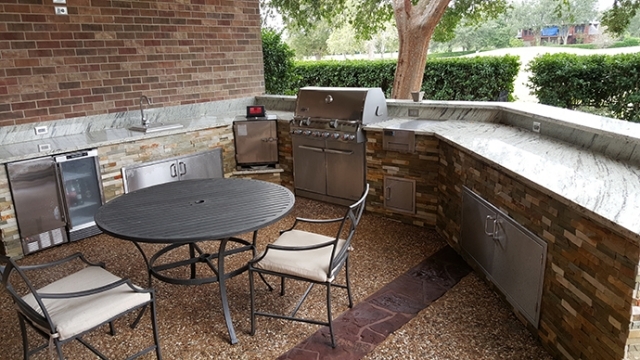 Kitchen Garden
Plant kitchen gardens by picking your favorite easy-to-grow vegetables and putting the seed or saplings in your small plot. Water it with affection and bask in the delight brought by the upcoming harvest.
She Shed
Let the missus indulge in what she loves doing in her free time. Whether it's gardening, sewing, stitching, painting or even makeup, design the space into a special enclave where she can feel ultimate freedom in pursuing her crafts or hobbies that makes her feel good.
He Shed
Whether it's power tools, tabletop games, car tinkering or gardening, let your man have space he can truly call his own with the he shed. The he shed along with the she shed gives each a great way to reclaim the crafts or hobbies they'd love to pursue but might get in the way if it was in the main house.
Play Area
Take your child away from too much virtual play and let him or her enjoy the pleasure of playing in the physical space once again. From monkey bars to a swing or even a simple sandbox, give them enough play space where their imagination can run boundless.
Herbarium
Especially for those with limited space, plant herbs which not only turns your yard into greenery but is also a useful place to harvest treasured herbs. Fresh basil, thyme, rosemary, and mint will always trump store-bought ones. Knowing what you're eating is as organic as it gets definitely makes your garnished meals more sumptuous.
The Date Place
Last but not least on our list is the date place. With the love month in full swing, save up on your date plans by converting your yard space into an intimate date place where you can take your significant other for an al fresco dining. Less time on the road means more chances to create romantic moments right in the place you two call home.
What are you waiting for? Transform that patio strip and see it achieve its potential.