Living life outdoors seems more appealing when your outdoor area has been transformed to accommodate your needs. Whether it's an outdoor living room, a dining area or even paired with a full kitchen, your outdoor life will change for the better with these patio creations we have done over the years!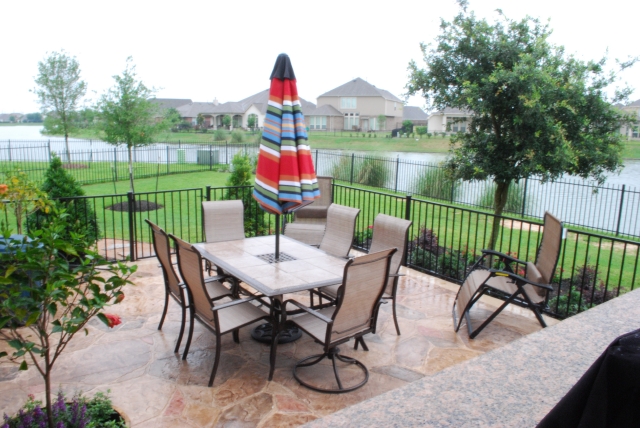 Provide your guests with a refreshing place to sit back and relax in with this open patio facing the neighborhood. Whether it's for a quick chat or conversation, this simple, neat and functional patio gives your home a welcoming curb appeal, no matter what time of day it is.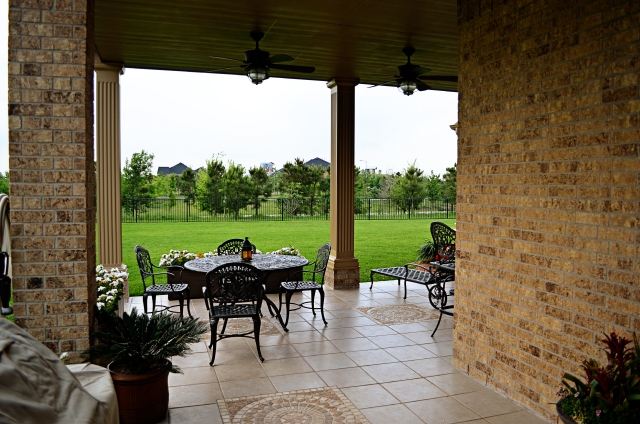 An expansive patio such as these gives more room for variety of seating areas. If you're in the mood for a chat or afternoon tea, there's the table waiting for you. If however, you'd like a bit of a sun tan, then there's also a daybed you can lounge on.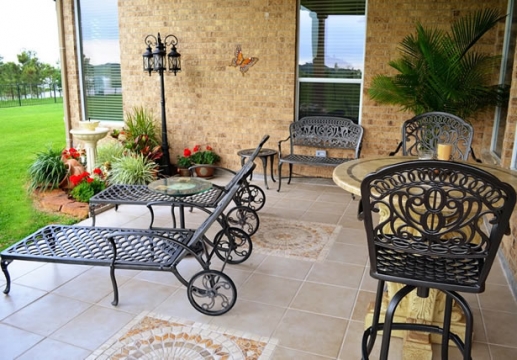 This outdoor kitchen and dining area is suited for a family that loves to entertain and celebrate with a feast. Designed to accommodate cooking and eating at the same time, this patio makes efficient use of space to incorporate all the necessary elements while still having enough room for mingling.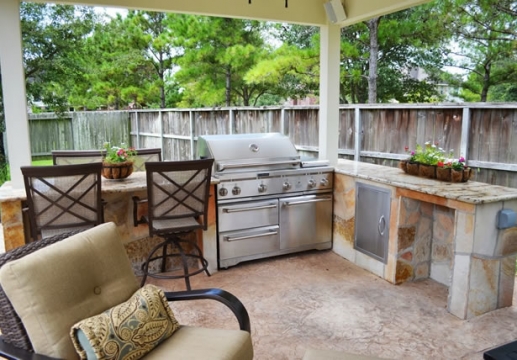 Enjoy your pool area better with a detached outdoor room such as this. Complete with a marble countertop for delicious food and drinks for your friends and family, comfortable, waterproof seats, and a grill for sumptuous meats, you'd feel like you're on vacation every time you step out by the pool!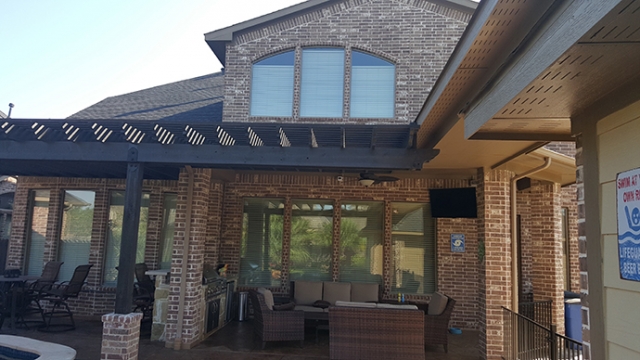 Lounge by the pool on a nice summer's day! An outdoor living room, kitchen and dining area in a single strip, imagine how you can transform your own patio into this multi-functional outdoor area that maximizes your space. With a pergola as a patio cover, the space below will remain functional even when it rains!