Outdoor kitchens are a great addition to your outdoor area, functional regardless of the season, and transforms your yard with a festive atmosphere. Here are 5 outdoor kitchen layouts for you to consider.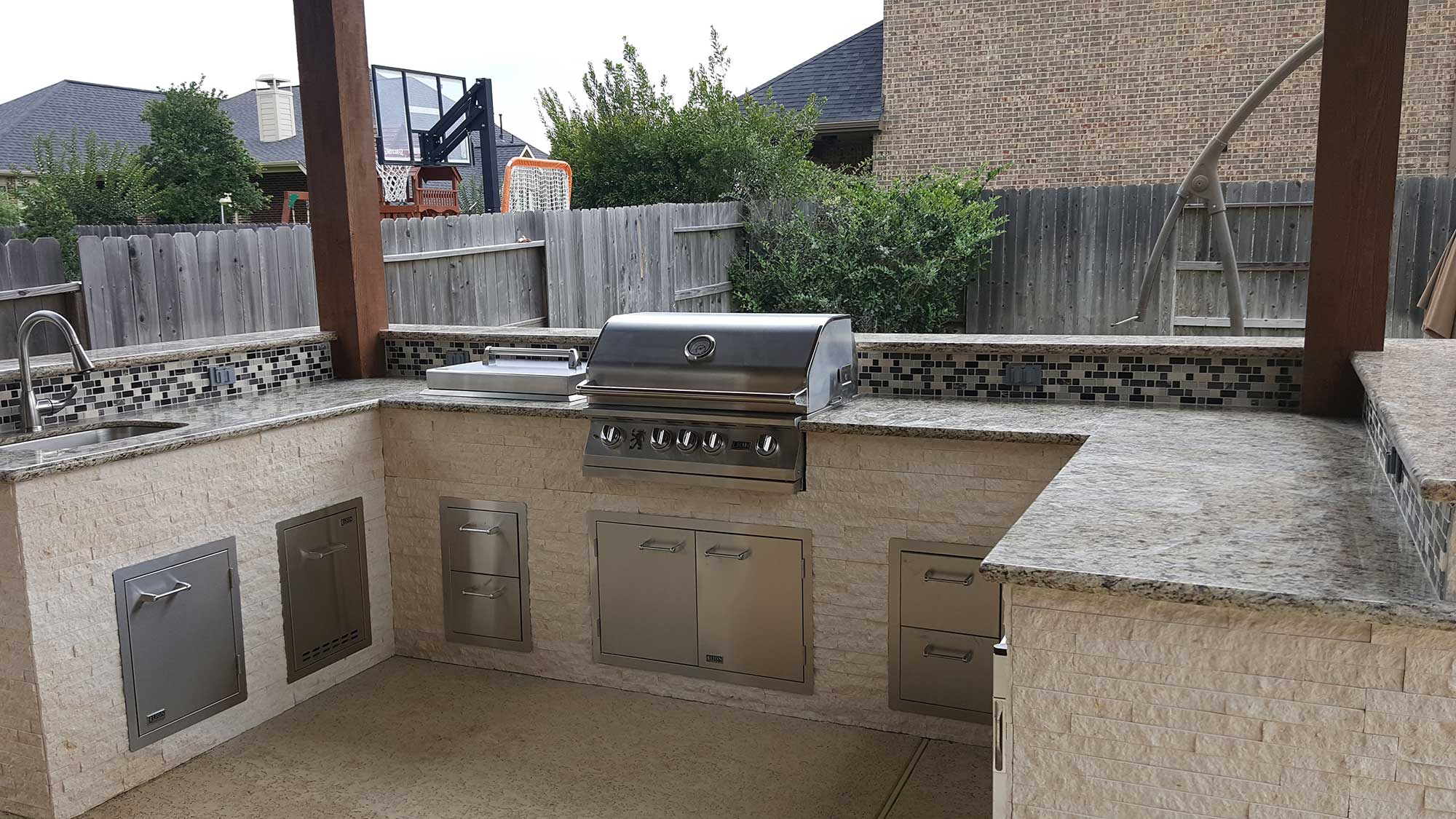 A spacious U-shaped outdoor kitchen allows more people to contribute to the grilling process. With a functional sink that allows one to do minor cleaning up and washing of ingredients, there's no need for tiring trips to the indoor kitchen. There's also a lot of storage where you can put your dinnerware and grilling necessities, even some herbs and spices. A compact icebox nearby can store your drinks or marinated meat. With an outdoor kitchen like this, you'll be having an easier and faster time to cook, eat, and entertain all at the same time!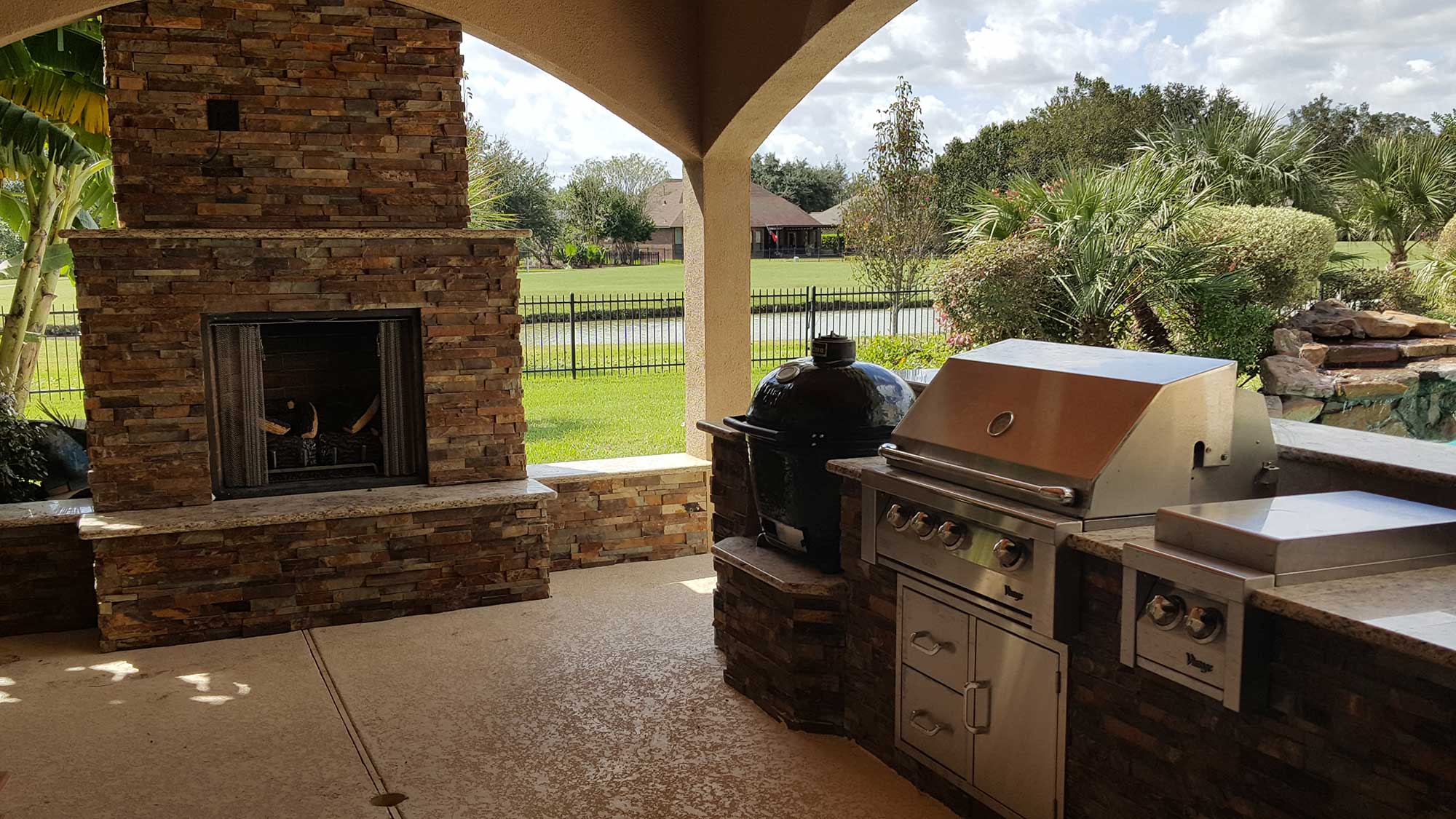 This next outdoor kitchen project is a complete outdoor room setup with the fireplace and kitchen to keep you warm while you grill eat. Grill comfortably away from the sun, and when the chilly nighttime comes, fire up the fireplace to keep you warm while you enjoy some more grilled meat.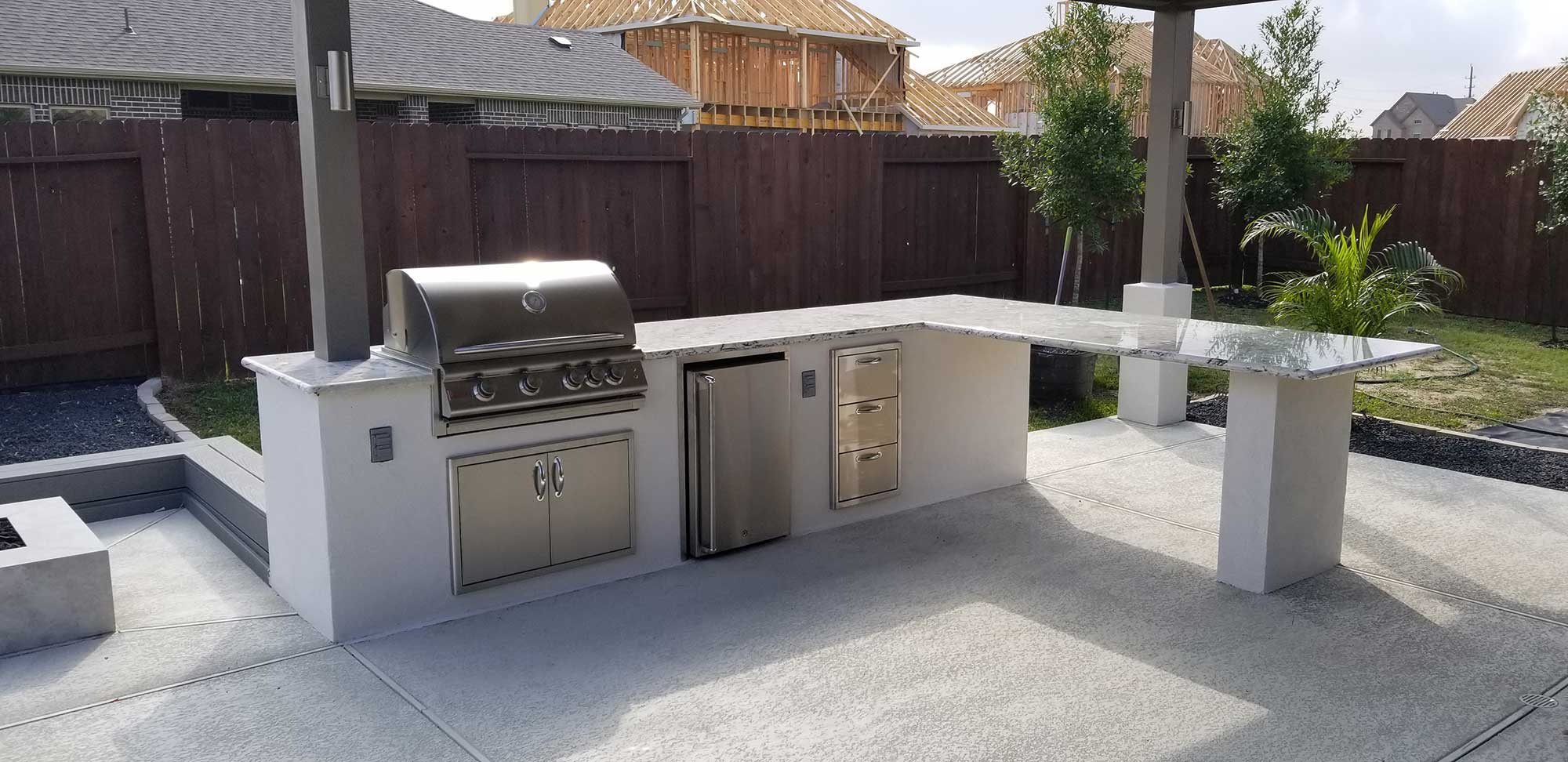 This minimalist outdoor kitchen setup features everything you need for a grill setup with lots of counterspace devoted to preparation and presentation. If you want to have a fabulous spread of various grilled dishes, this minimalist setup will allow you to do that.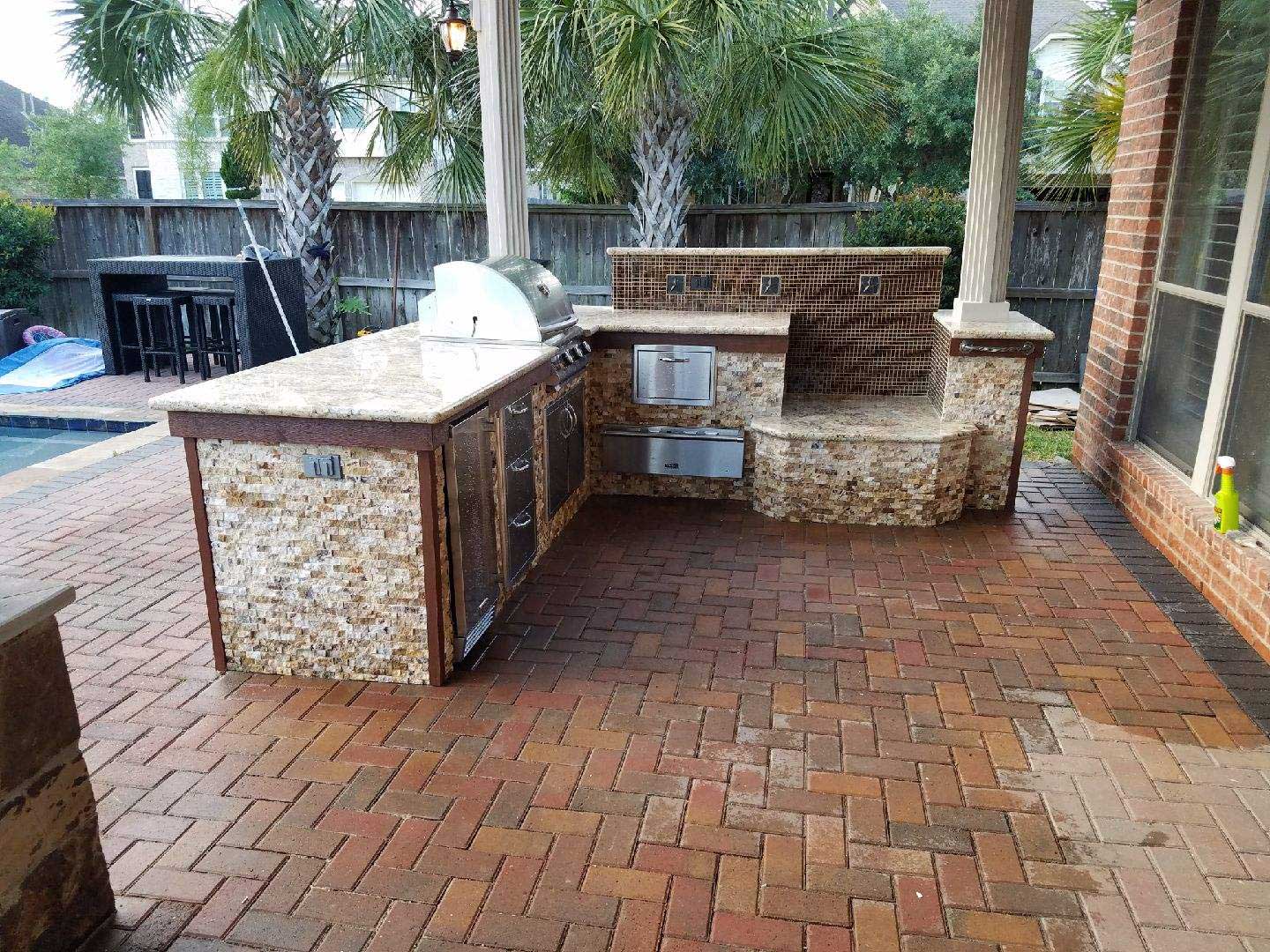 Here is a compact L-shaped outdoor kitchen under a covered patio. Features include built-in storage, a custom-fitted grill, and lots of counterspace. The finish also blends well with the paver patio surface.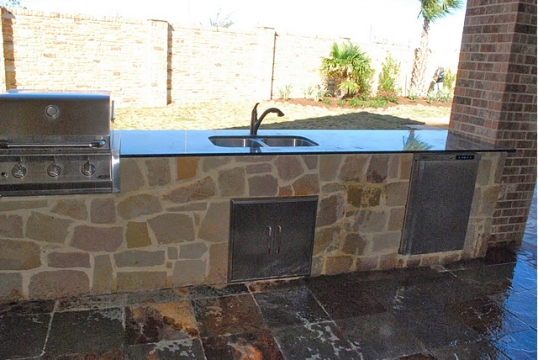 Small spaces can still have an outdoor kitchen installed, even if it's just a short strip. In this outdoor kitchen, you have the grill, a small sink, a food storage and enough countertop for food preparation and presentation. A clever use of space is all one needs to have an outdoor kitchen.
If you truly want an outdoor kitchen, your reliable contractor will always find a way to make it work.