Love grilling but do not have the proper space to do it? These 5 outdoor BBQ spaces show you no matter how large or small your backyard is, there's always enough space for a BBQ grill. See how we make the space work for your grilling needs below.
Straight Countertop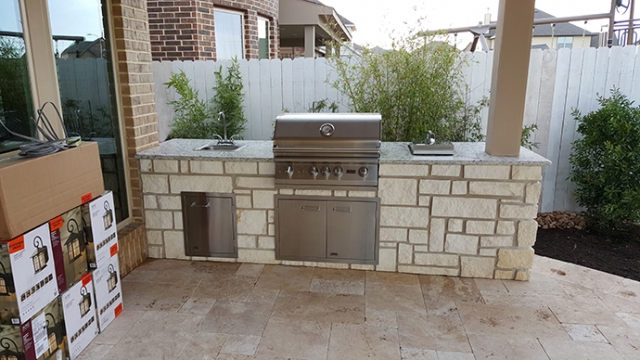 With the smart use of space, all you'll need for your own BBQ spot is as small as this stretch between your home's exterior and patio pillar. With this stretch, you can fit in the grill, a small sink for washing and enough counterspace for food preparation.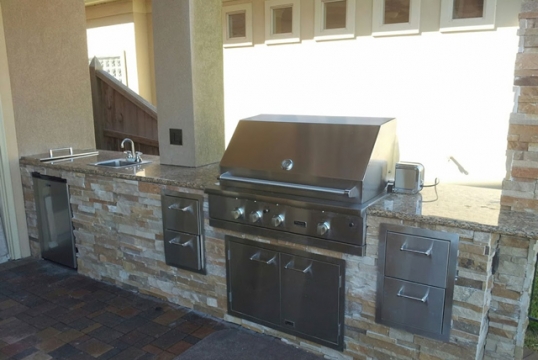 A longer stretch gives you a bigger version of every feature in the first picture and additional storage and equipment. You can have your grilling utensils stored near the grill, sauces and condiments, and plates and other cooking utensils you need.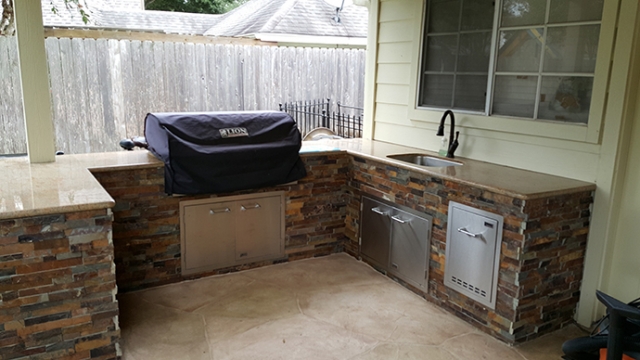 A U-shaped or C-shaped kitchen is preferred by ones who love and need one thing in their kitchens—storage. Due to its enclosed layout, it also is the most efficient layout for the one in charge of the grilling or cooking as all the main areas of the kitchen are near to each other. In this layout, there is enough counterspace in between the grill and sink so you can easily put down your meats or plates with ease.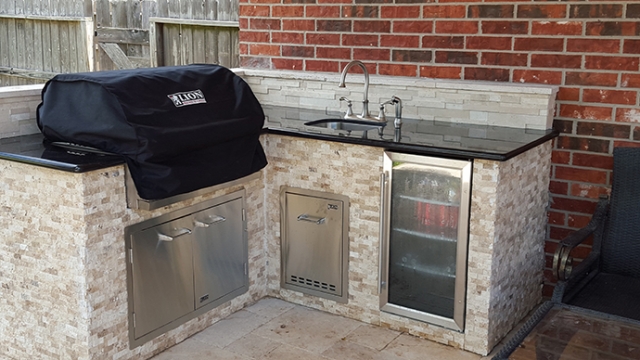 Another ingenious way of using an L-shape layout, this BBQ grill setup has everything you need within an arms' reach. Can you believe this small L-shaped outdoor kitchen has storage, grill, sink, and cooler?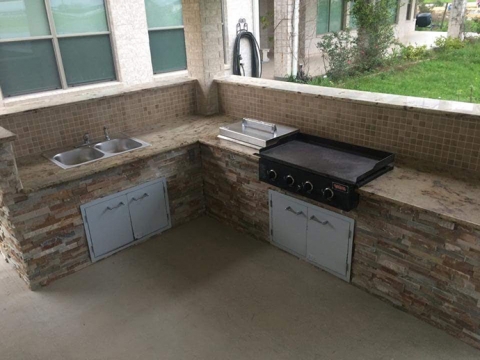 While a small space can fit all that, a larger space gives you more counterspace and larger grilling equipment. An L-shaped kitchen also fits an open space layout. You also get to have separate areas for washing and cooking, lessening the chances for contamination.
We hope these 5 kitchen layouts inspire you to design yours. For more design ideas and inspiration, browse our outdoor kitchen galleries.