Formed through a sedimentary process, flagstone is a natural stone option for your patio surface. Available in a wide array of shapes, colors, and thicknesses, here are 5 benefits of having a flagstone patio.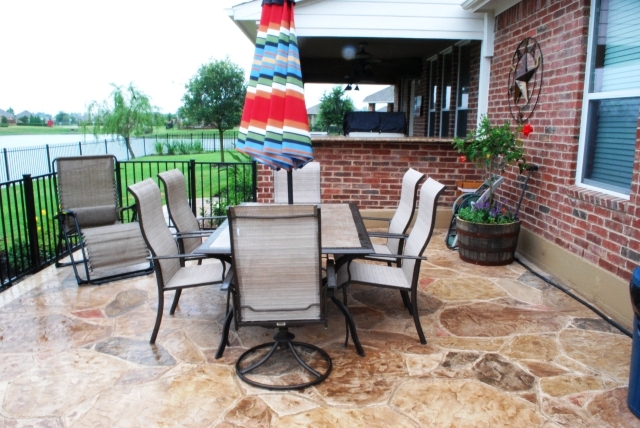 Classic & elegant look
Flagstones are derived from natural sedimentary rock deposits. Due to the formation process it undergoes, a flagstone evokes a quiet elegance which makes it a popular choice for most homeowners.
Highly durable & permeable surface
While the hardness and strength of a flagstone can vary, it is naturally a long-lasting patio cover which have been used since the early 1900s. It is naturally resistant to heat which can make your patio stay a bit cooler. And when the rains come in, flagstone being a permeable patio surface easily let the water pass through to the ground.
Easy installation and maintenance
Depending on the patio area and function it will serve, flagstone can be directly laid out or mortared into place. It can be installed upon a bed of sand and gravel or put in place on top of a concrete slab. Depending on the amount of foot traffic, floor use or patio furniture that will be put in the area, your contractor may suggest either way of placing the flagstone. Once installed and properly sealed, flagstone only need regular sweeping to keep the stone's natural colors from fading.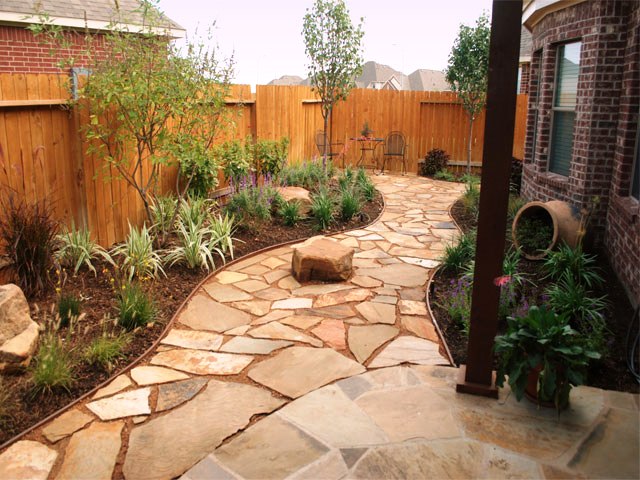 Allows easy custom placements
That is if you're going to use an irregular patter or the 'crazy paving' technique in placing your flagstone. However, flagstone can be customized to fit any shape or area you may have. Particularly for the crazy paving technique, you can install it in such a way that you can grow the ground cover of your choice in between the stones. This makes for a well-integrated patio surface that easily works and blends well with your landscape.
Colorful
Flagstone is quarried all over United States and Canada. This makes the coloring unique for each region. Flagstone naturally sports natural colors in varying shades and speckles. You can wonderful blue-grays to yellows and pinks. Its natural mosaic color alone is enough to make your patio look so put-together.