A porch is a step up from a patio but a step away from a more meticulous outdoor room. By extending your roofline covering the immediate exterior of your home, you get an exterior seating area which can also be a charming welcome area for your guests. See the three types of porch addition you can install for your home.
Front Porch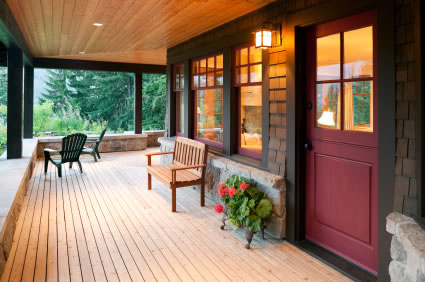 For your front porch, pick a couple of comfortable seats, place it in prime areas and a couple of insect-repellent plants to keep your porch stay comfortable and pest-free. Pick a sturdy patio surface material for your porch and ensure ample lighting for your porch, too! For this porch they picked wood decking for both the floor and ceiling, adding a rustic touch to their porch. Recessed lighting was also built into the ceiling while lantern sconces are installed onto the walls. This lighting system achieves a subtle and chic statement for the porch.
Back Porch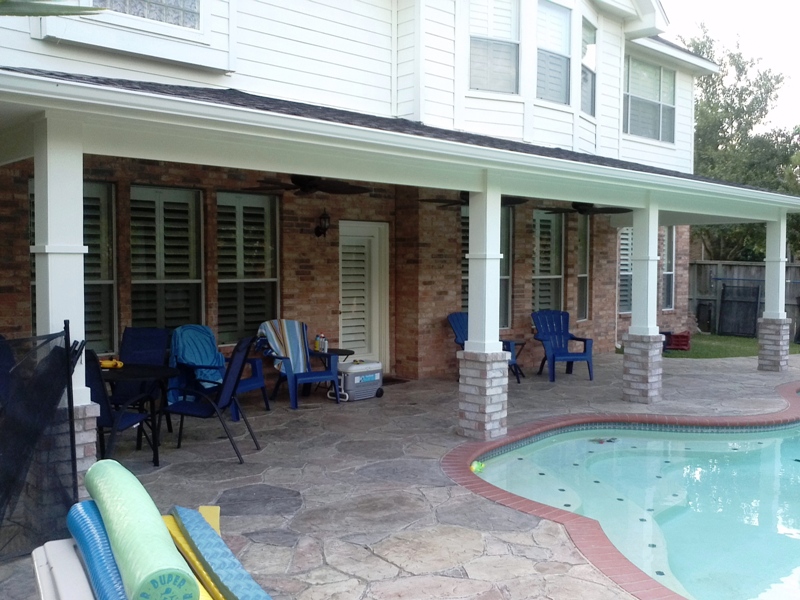 This backyard porch serves as a lounge area for the family after a good swim. There is also a small table area where snacks and refreshments can be served. For the porch furniture, picking a water-resistant plastic beach chair is a smart move in having a seating area with achieves both form and functionality, easily getting the beach vibe with the durable furniture.
Wraparound Porch

Don't waste the great views a wraparound porch can give you. Maximize the space surrounding your home with a wraparound porch. Vary the function your porch areas serve. You might assign the front porch as a welcome area, the side porch as a gallery for your plants, large and small, while the back porch as an al fresco dining area. With a wraparound porch, you can easily host tea parties for friends, or even a small dinner party for an exclusive few at the back.
No matter what porch addition you pick, a porch is a great way to maximize outdoor living space and these porches show how much potential yours have for one.