Did you know pergolas can also be used as a patio cover? It's classic style and design lends a charming look to your patio while giving much needed shade for your outdoor space. With a patio cover like this, spend your time outdoors in comfort. Want to know how to use pergola as a patio cover? Here are 3 ways to use a pergola as a patio cover.
Over the Counter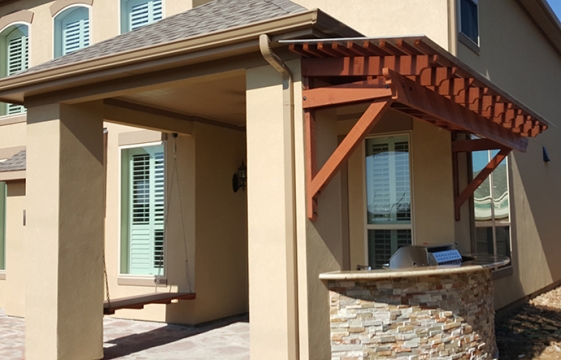 Giving the right amount of shade over your countertop, ensure your outdoor kitchen equipment is well shaded and protected while still having the right amount of lighting while you're preparing and cooking your food. Keep your patio covered and your budget small with this simple pergola on the side!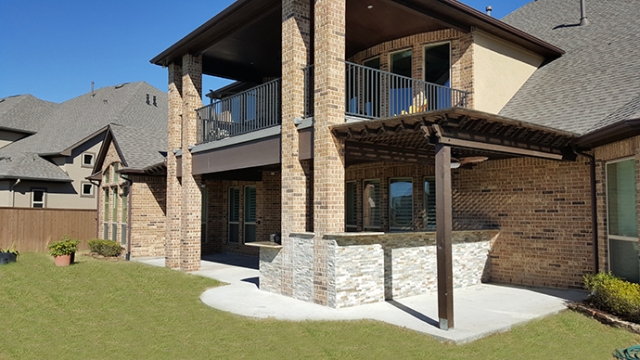 A wider version of the side pergola cover, this patio space can now easily be converted to a sitting area! A more traditional style of pergola, this patio cover easily attaches itself to the side and meets well with the existing roofline!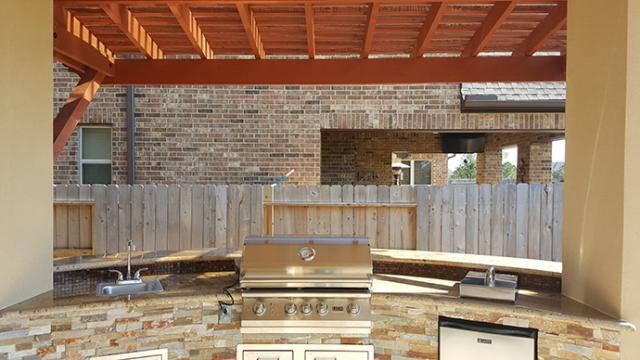 A contemporary take on patio cover, this one sports a lattice-style which renders a neat and simple shade. To make it truly last, choose a durable wood like redwook or teak which ages gracefully over the years. Another trick to make it last longer and soften the look of your lattice patio cover is to add fabric over or under it.
A patio cover does not need to cover the entire expanse of your outdoor space and block out full sunlight. With a pergola, you get the best of both worlds, protecting your outdoor space and any furniture or equipment stationed there, while still having enough natural light to work with while you outdoors.
By having a pergola as a patio cover you will not only get the patio cover you need, you'll also stay within your budget and get your patio more functional throughout the seasons!