Fire pit extend your stay in your outdoor rooms by providing warmth and comfort all year round. One common misconception though is that a fire pit only has one design style. In this article, we give you 3 styles for your fire pit that will fit different patios and outdoor areas.
Fire Bowl
A modern take on the fire pit, a fire bowl is usually made of concrete with smooth curves. It can be large enough to be the focal point of your yard or as small as a table centerpiece. You can also have the fire bowl be fueled by gas, propane or wood. While premade casts are available in the market, having a customized bowl will give you the freedom to choose the material, color and design on the bowl.
Fire Hearth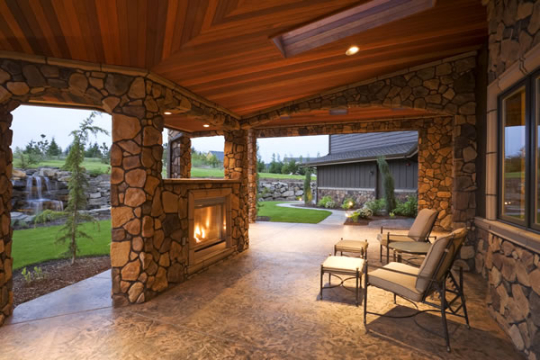 Sometimes mistaken as a fireplace, a hearth is a small and compact design meant for small outdoor spaces. It usually sports a wall to project the warmth to a single side. This fire pit style is ideal for an outdoor area expecting to entertain a small group of people.
Fire Table
If you love an outdoor meal with friends, a fire table is one of the best strategies to keep your guests comfortable while at your outdoor table. A fire table is also dual-purpose in that it functions both as a source of warmth and a grill. You can also easily have it fueled with a propane tank easily stored and hidden underneath the base pillar.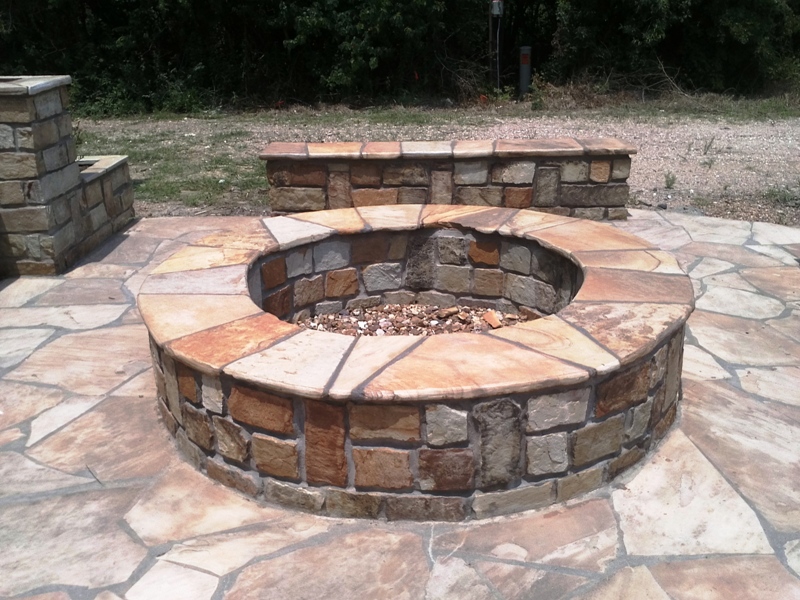 You can also make the traditional circular fire pit into a fire table by asking your contractor to make the rims wider. You can also have seats built in such as concrete stumps or semi-circular concrete.
To help you determine the right fire pit style for your outdoor room or patio, call us today for a free, no-obligation consultation!